EZ Moving & Storage is a licensed moving company by the State of Michigan, the USDOT, and the Interstate Commerce Commission. We also carry a large fleet of newer trucks to fit every need! Our newer equipment and in-house labor capabilities allow us to work on large-scale, phased projects as well as, handle the day-to-day activities for many of our long-term clients. We have specialized equipment to handle every conceivable relocation situation, including boxes, 4-wheel dollies; forklifts at our facilities, security and library carriers, pallet jacks, lateral file skids, and commercial dollies. We are also members of the Michigan Mover Association. At EZ Moving & Storage, you simply get the true quality you expect and the professionalism you deserve!
And to make sure this happens on each move we do, our Operations Supervisor puts each of our movers through a rigorous training program every year, including van line training. After they are field-tested and have met our high-quality standards, they become certified relocation specialists. Our professional movers then carry the knowledge and experience to move you around the world or the block! Our movers move and pack everything under your roof with true experience! From packing your whole house or office to moving Big Screen TVs, Pinball Machines, and more, just ask! Even the most fragile items are moved daily with the special care they need. Our movers make your move quick and easy! Our team holds responsible for wrapping and properly loading all furniture and other items in perfect condition. Employees are required to wear a uniform at all times while working. Get in touch with us with any questions or to receive a free estimate.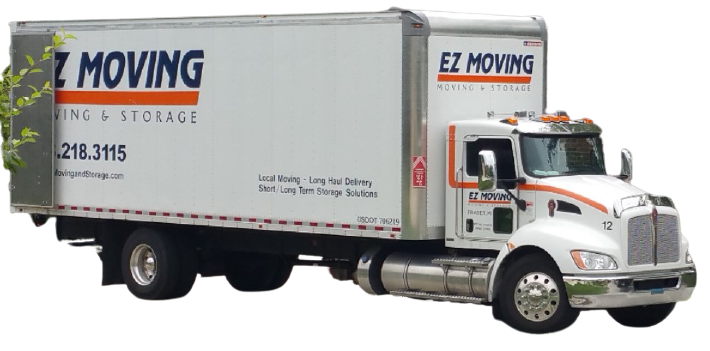 Licensed, Insured, & Certified

Veteran-Owned & Family-Owned

Since 1994 -
30 years of experience

BBB, AMSA, and MMA Accredited

Michigan Licensed (MPSC27002)

Interstate Authority & USDOT Licensed
Interstate Authority (USDOT706219) & (ICC415239)
USDOT #706219

Local Michigan & Out-of-State Services

Licensed Nationwide
Every aspect of a short notice Xmas Eve move with budgetary limitations - from initial contact with the office manager, Autumn, through the touch of a hands-on owner, Greg, and three movers operating like controlled wildfire – was professional, efficient, accommodating and exceptionally helpful. It was like having a championship caliber team operating solely for us. All stages of the move were fully explained; indeed, ongoing updates as to timing and space were constant. (It was a last-minute move to a storage facility, with packing ongoing and decisions as to leave/go on one trip as well as fit into a limited, finite space.) Additionally, there were dozens of pleasant surprises; one example is the way the men simply fixed a wobbly, fragile and sentimental jewelry chest. Another was one of the movers (they were Dre, Z and Jamale) offering his tool kit as one of our few unpacked tools broke while removing a flat screen TV from the wall. EZ also helped and accommodated us in two other critical ways. I am deliberately not naming them because of the unique circumstances; plus, they could not possibly do the same for everyone and remain profitable. Nonetheless, the EZ mindset in this regard epitomized the best of the Christmas spirit. The entire EZ Moving and Storage experience rates an A+++.
Ray and Jack were great. Quick, friendly, and really cared for my stuff. Got everything loaded and unloaded without any damage to any of my furniture. Awesome job guys. Keep it up.
OUTSTANDING. POLITE EFFICIENT handled my baby grand piano with care. The three gentlemen could not have been nicer or done a better job. I have already given the name of your company to others. Your office staff was also very polite and efficient. I appreciate your fine service. Thank you